The Autonomous Filmmmaker - Margaret Tait Films and Poems 1951-1976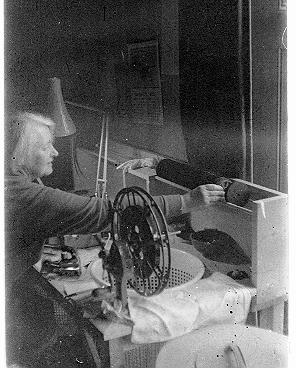 I encountered the work of the Scottish Filmmaker Margaret Tait (1919 - 1999) at the Richard Demarco Gallery in Edinburgh in 1971, whilst visiting with Valie Export, Ian and Jackie Breakwell. These gentle and beautiful films left a lasting impression and it was with some surprise to discover that she had been making them since the early 1950s. In 1975 she attended the First Independent Filmmakers Film Festival in Bristol and it was here that she agreed to tour a program of films to the South West the following year in a series I was curating, Filmmakers on Tour.
She and her husband Alex Pirie stayed with me for several days whilst passing through and we talked at length.... Some of these conversations were recorded and together with the correspondence that followed formed the basis of an this extended essay (copies of these are held at the BFVASC). In the mid-80s this was handed to my friend and colleague Richard Kweitniowski to edit prior to publication in Undercuts - this publication did not eventuate. The MS was used as the basis for an entry on Margaret Tait in the Directory of British Film & Video Artists 1996.